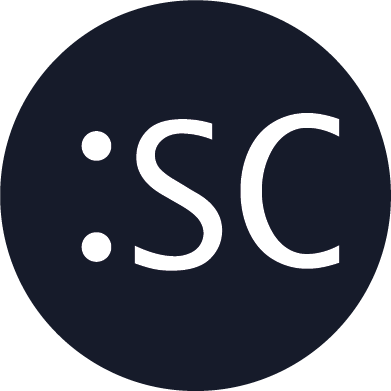 Shirley Chu
Product Designer
Project at a glance
Increase a project's visibility by using data and machine learning.
A project overview for Project Managers.
Overview
Sharktower is a project management software that gives businesses clarity, transparency and control in one place. The company aims to empower people through data and insights to help them planned and managed project delivery.

The challenge was to redesign the Project Overview feature, to be more user-friendly and to help project managers better understand their active project at a glance.

The outcome of the redesign was that project managers who used the tool felt that they had more control in managing multiple projects and had greater trust in using Sharktower.
I worked in a cross-functional team. As the main UX/UI designer, I was involved in all phases of the project, from mapping out the problem to delivering final designs.
Responsibilities
Interview, JTBD, UX design, UI design, prototyping, usability testing

Tools
Managed on Jira, designed with Sketch, prototyped with Invision
The process

Initiative
The mission of the project overview feature is to provide project managers with easier and streamline reporting tools to their higher stakeholder. The challenge is that most user has been very comfortable with using PowerPoint and excel sheets, often reluctant to change their way of working/reporting although it is repetitive and manual work. As a product designer in our squad, I want to understand their user needs and hoping we can nudge a behaviour change towards their way of reporting.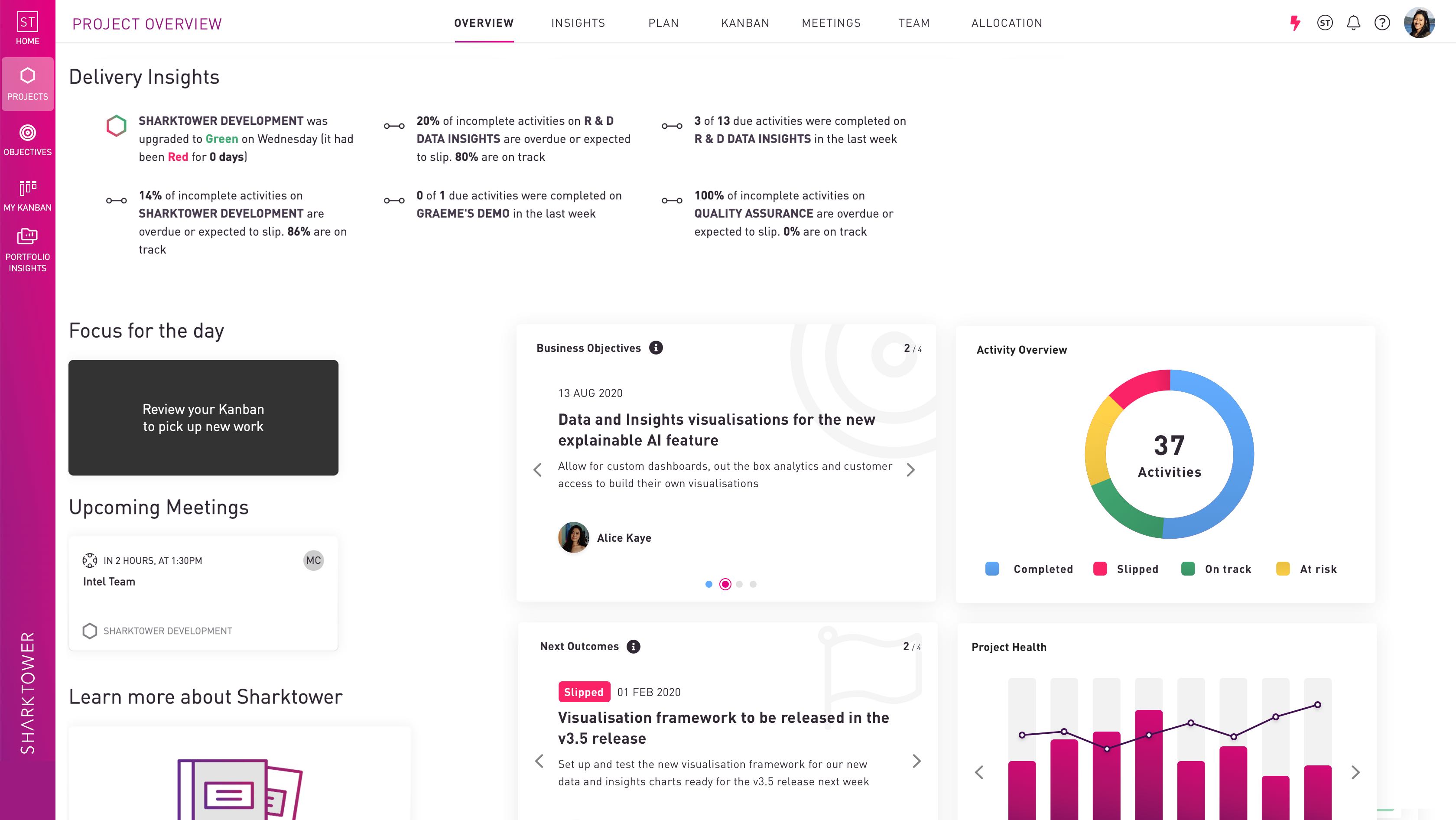 Looking into data from Hotjar, only 23% of users engaging with this feature. User feedback that we gathered from Airtable indicated that people found the flow unintuitive and some of the components were unnoticed.
The former Project Overview feature struggled with several usability issues.

I gathered the data and discuss this with my Product Owner to get some more insight if this is something we should further investigate.
Research
Understanding user's motivation using JTBD
Jobs to be Done (JTBD for short) is a framework for challenging underlying assumptions and gaining a deeper understanding of how a person makes a decision. Originally JTBD was created to uncover why a person buys a particular product. I was using JTBD to create better designs by going under the covers to understand people's true motivations when users 'hire' the project overview feature to make their job easier.
I started by interviewing stakeholders and designing job stories that would help represent the situation and motivation I was designing for. This reminded me of the problem or opportunity I am tackling and keep my focus throughout the design.
Key Findings and Insight
Project managers don't have the capacity to go through every single task of their team, some project managers are managing multiple projects, they want to see if there any outstanding risks and issues as an overview, also being able to communicate with the team instantly.
Interviews were recorded during the session that I could share with my squad, a report on key findings also sent out so everyone will start understanding the insight from users.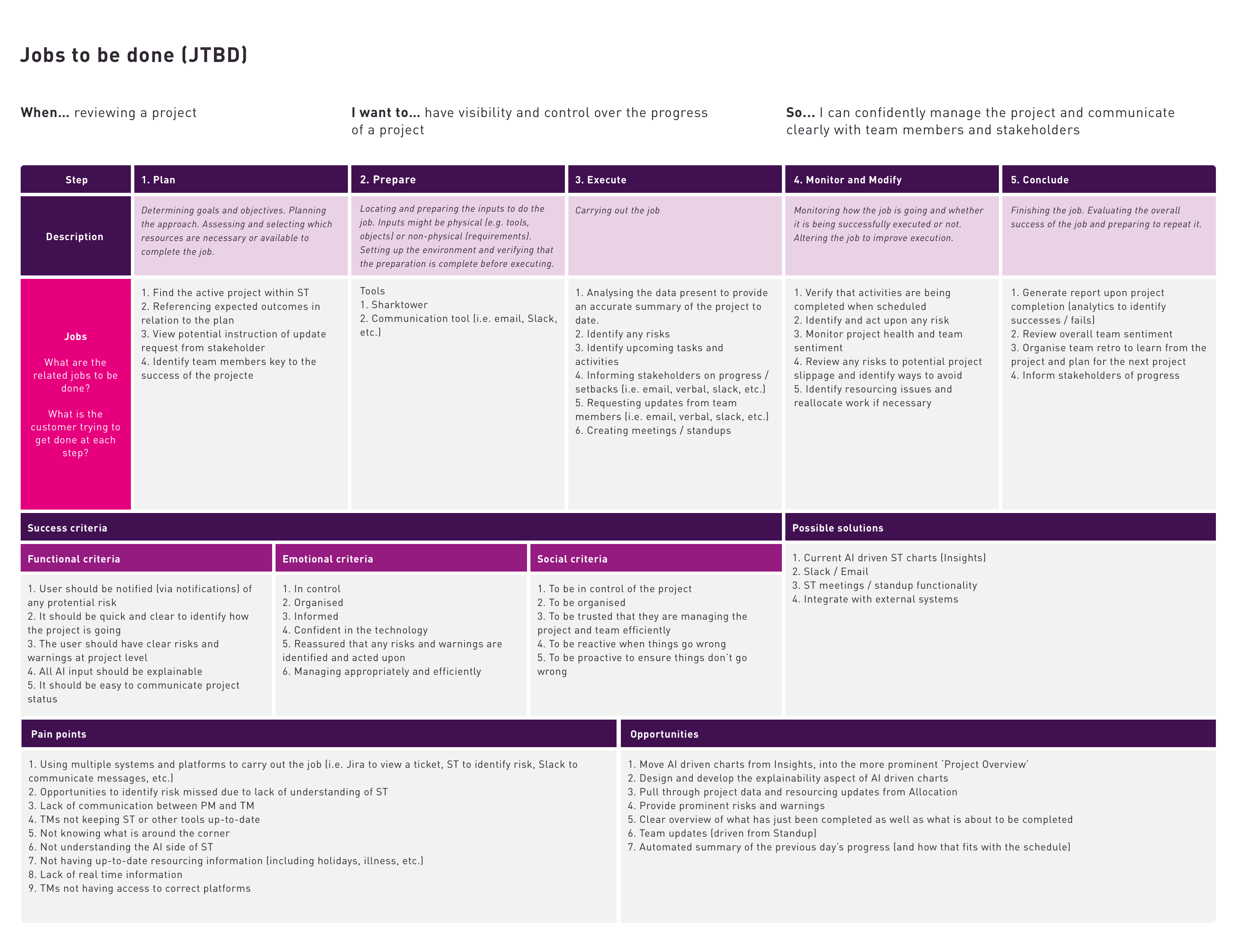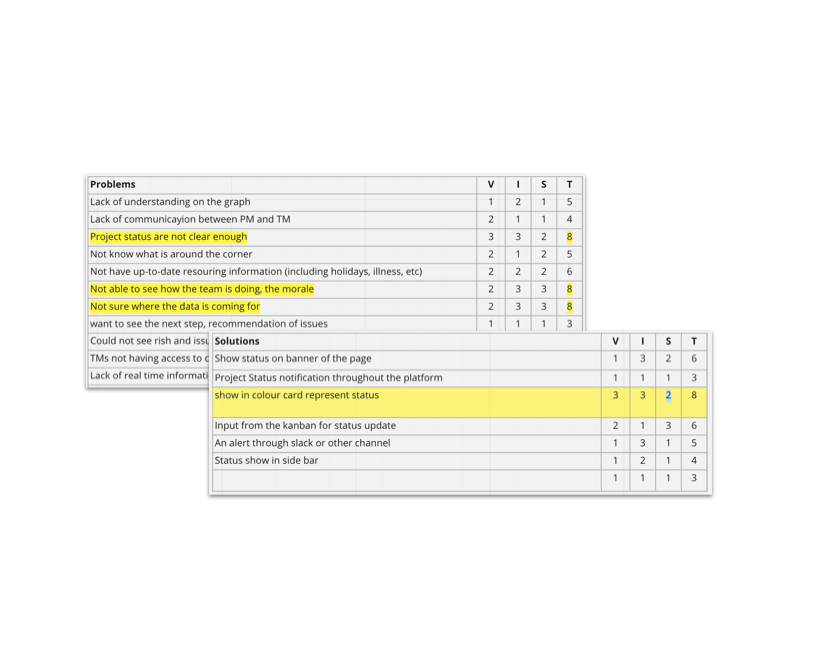 Ideation
The research made it evident how users would use the platform. After summarizing the information from JTBD, It was the time to sketch out different solutions to help business and users.

Prioritizing the Potential Solutions
I facilitated a 3 hour workshop that involved our product owner, developer and data scientist to discuss the different solutions and prioritize components.

First session:
A presentation on the findings of the interviews.
Empathy mapping with everyone - a warm-up exercise to help us feel the users.
Prioritising problems
Second session:
Write down possible solutions and post them on board.
Setting prioritise

Design
Sketch and Mid-fidelity wireframing
I began sketching wireframes of the new solution that we prioritised earlier. The purpose of the sketches was mainly to ensure hierarchy, design goals, and make sure that I was using the proper components for each function.
Design Goals:
• Make sure users will be able to see outstanding risks and issues.
• Make it easy for users to understand the details of data visualisation.

• Make it possible for users to understand the team.
At this stage, it is important for me to discuss my sketch with a data scientist to make sure the data visualisation can be implemented.
Testing
Usability testing on high fidelity prototype
The visual component was extracted from an existing design system. I created an interactive prototype with some guiding questions and scenario, the end goal is to find out if users could navigate intuitively with the new module features.
Iteration
From the feedback given by users, there were few components that users struggle with. I made some adjustment based on what I observed during the usability testing. Some insights from users were recorded in Airtable for future exploration.
Hindsight
This task consolidates my belief in working within a cross-project function team. I wouldn't have understood the data side of things and visualised them in the best way.

The main challenge here was time. It is always a pull back whenever I wanted to make things perfect and I tend to spend time on minor components that were not a priority in this MVP. Furthermore, I had to deliver prototypes and preparation prior testing and interviews, this task has given me the chance to learn prioritisation. (Communicating with Project Owner is key!)