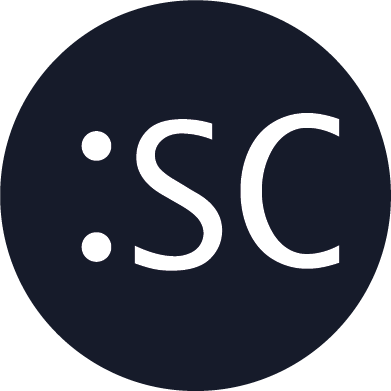 Shirley Chu
Product Designer
Intelligent Insight Portal
A single access point to the data management
Overview
This is a project created while I was in Mudano (part of Accenture Applied Intelligence).
As a data consulting company, they want to build a platform that can serve each role in the data community through streamlined journeys, enriched with machine intelligence, enabling more efficient and user-friendly data management activities.
Throughout this project, I worked closely with users to craft out experience that will solve existing issues and work extremely close with data scientists to create the journey.
Responsibilities
Personas, UX design, UI design, prototyping, usability testing
Tools
Managed on Jira, designed with Sketch, prototyped with Flinto, handoff in Zeplin
The process
Problem
It has been observed that user create a new report not knowing it already existed, they didn't know what data source has been used, there are simply too many tools for one task in several companies which makes the process more complicated (users have to go through searches in every different tool in order to find the relevant data).
We want to build a single platform to access all insights using smart standards, intelligent search and insights recommender based on the user's profile, their preferences and their social activity.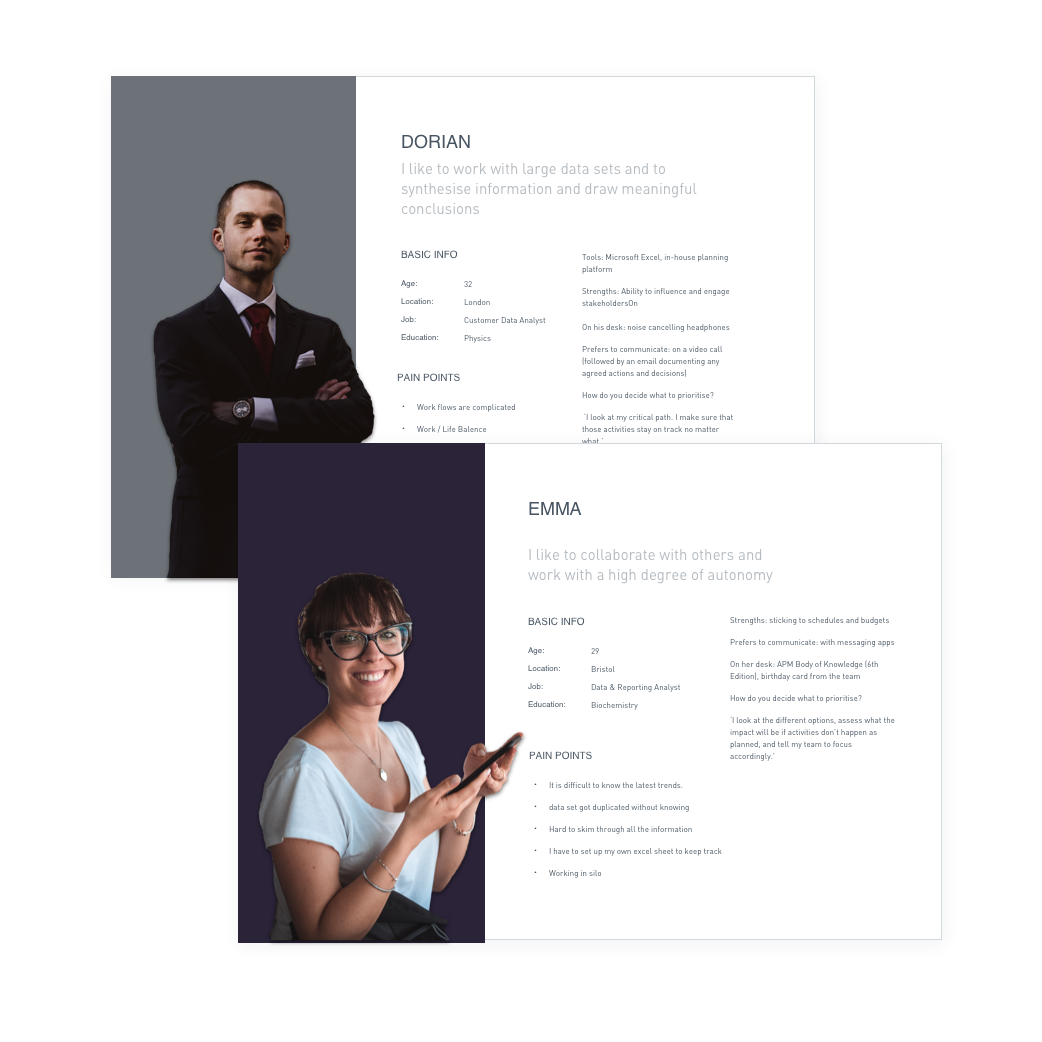 Research
Define the user
I began looking at this problem by interviewing the different stakeholders in the data community. These stakeholders helped me better understand the problems with the current system. From these interviews and conversations, I crafted user personas and a PACT analysis that easily summarized our research.
Based on the interviews I set up three personas. We referred to them throughout the entire product development process.
Ideation
I spent a lot of time researching our targeted users before ideation began. It was important that the platform not only served these three, distinctly different user groups but also make sure that the user experience was cohesive across each and every touchpoint.
Some ideation questions I had to work through during this process include:
How might we create a platform to encourage users to know trends?
How might we ensure that this platform will be utilised by users?
How might we build a better way for users to reduce time when searching for the right dashboards?
How can we ensure that this platform has a cohesive experience across all touchpoints?

Since there are few of my team members working remotely in the project, we decided to run the workshop on Miro Board.
User Flow
This flow has been review and iterated with a developer to avoid any discrepancies, it provided clarity on a blueprint for wireframing in my next step.
Design
Based on the user flow, we ideated and prototyped the most hopeful abstract ideas. Initially, these were low fidelity wireframe for different options. This process was continuously presented to stakeholders and data analyst for constructive feedback.
My design goals are to:
• Make sure users will be able to search and publish their report
• Make it easy for users to find the relevant data and dashboards
• Make it possible for users to change settings whenever they need
Style Guide
I lay out a simple style guide foundation that will help an easier transition to high fidelity prototype. Since this portal will be used by other companies that potentially want to have their own in house branding, being mindful to keep the style as simple and adaptable is necessary.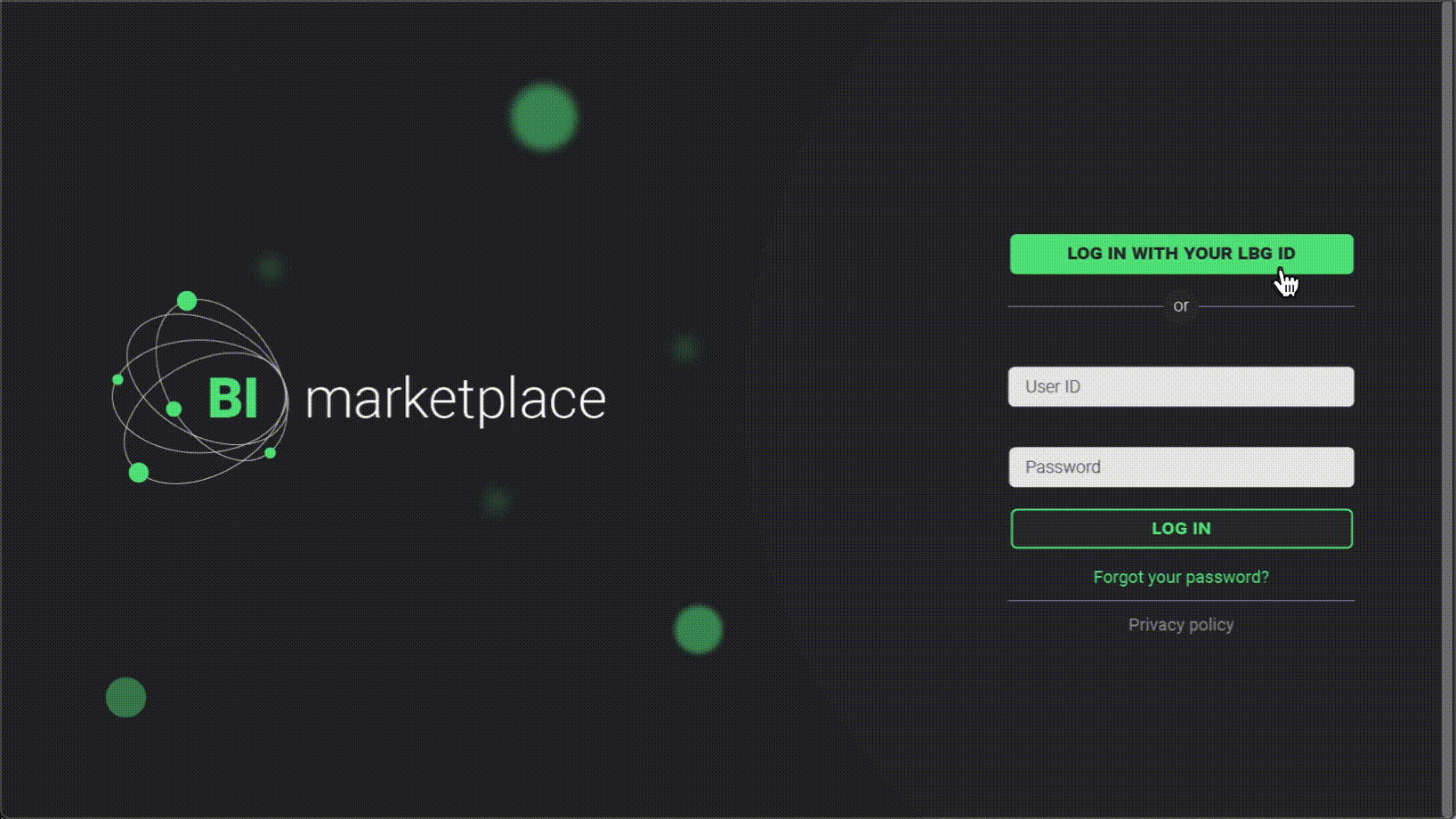 Testing
Usability testing on high fidelity prototype
An interactive prototype was created with Flinto. Pre-test questions and scenario were prepared before the observation. the end goal is to find out if users could navigate intuitively with some given task.

Iteration
From the feedback given by users, there were few components that users struggle with. I made some adjustment based on what I observed during the usability testing.
Hindsight
One of the biggest struggles is understanding the data community, there are so many jargons and terminology that I consistently asked them to clarify when conducting the interview. This is the first time I design for a profession that is more complex than I can imagine. With that in mind, I am glad that I did a lot of design reviews with experts in the data field.
This was my first time facilitating my own testing, I made some mistakes but luckily adjust after consulting my user research coach.
The platform was implemented in a different company with their given style guide. It is still being demoed to potential clients.